ESTA Transit Visa for Passing through the USA from Switzerland
An ESTA Transit travel authorisation is for "permission to travel the United States" and does not allow you to transit to or visit another country. An ESTA-approved travel authorisation does not guarantee entry to the US. It is recommended to start the application process if you plan on visiting the US or crossing through the US in the next six months. If you are denied entry to the US while travelling, you will not be allowed to return to the VWP. You will need to apply for a B-2 Tourist visa.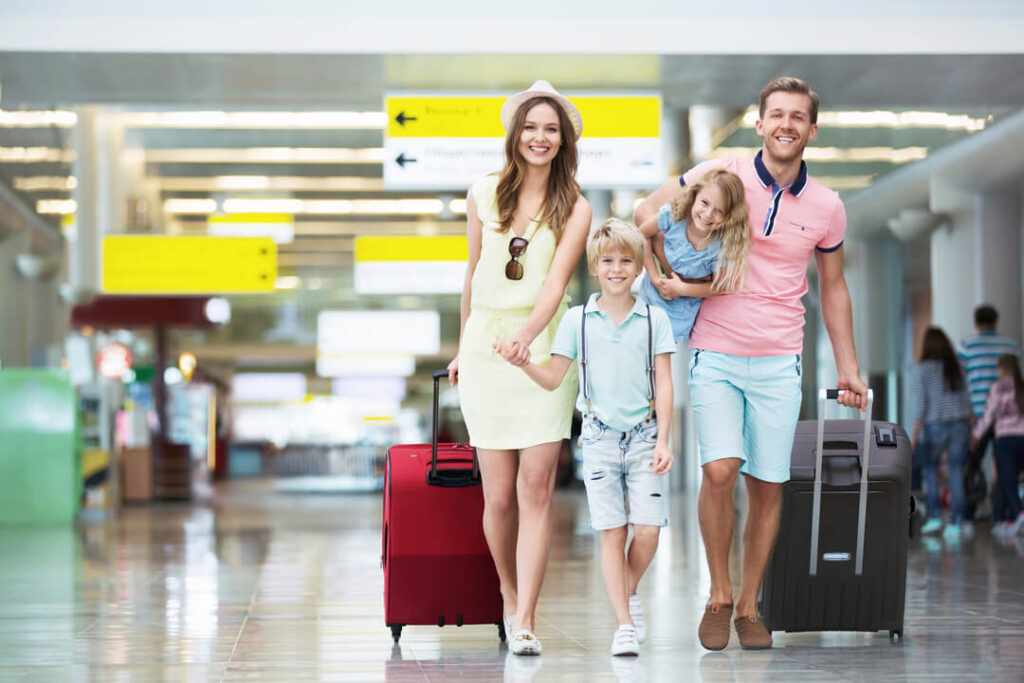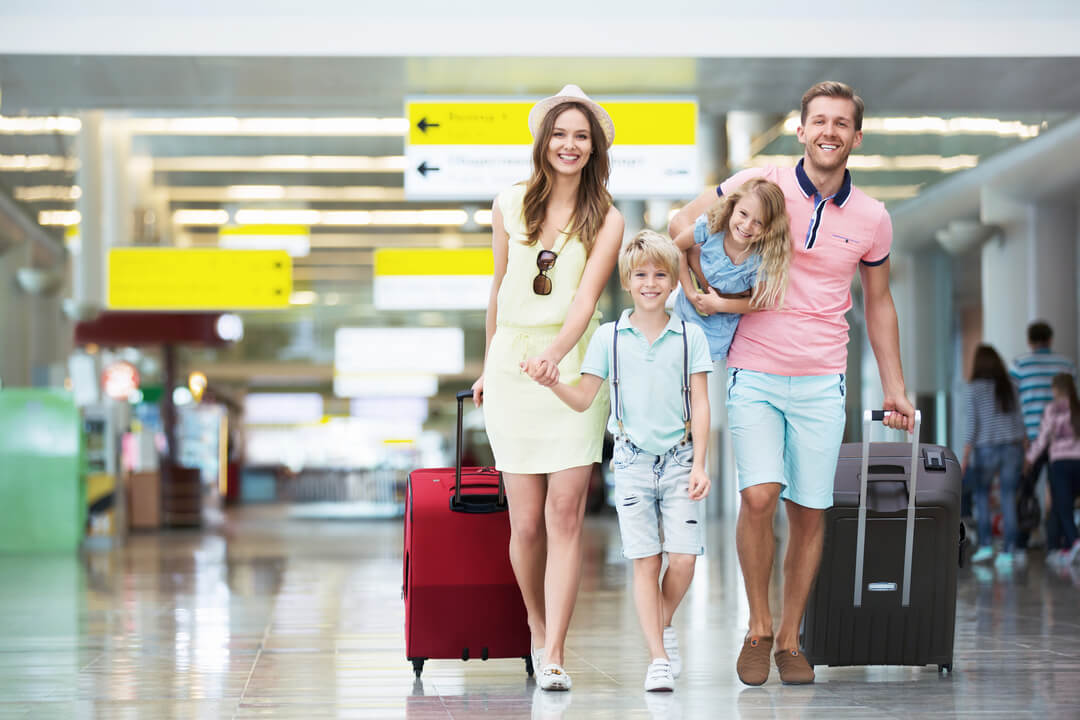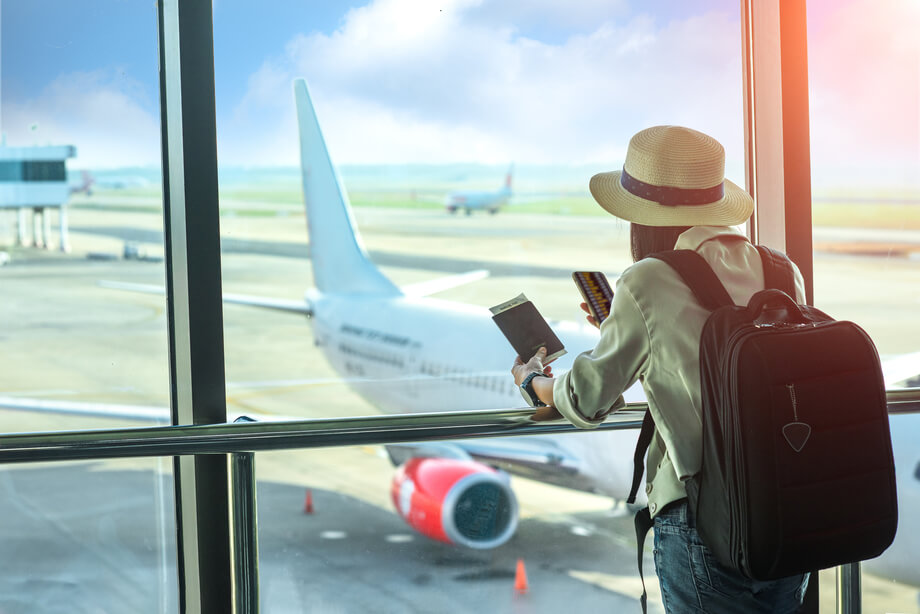 ESTA Transit to the U.S. requires ESTA.
Non-visa holders must apply for ESTA application form to travel to the U.S. You can complete the online ESTA preimmigration check by entering the required information. An immigration officer won't need to inspect you if ESTA transit occurs within a few hours and doesn't leave the airport or specific areas.
ESTA must be applied for short-term transit. It is considered "entry into the U.S." ESTA plays a crucial role in preventing unscrupulous travellers from travelling through the U.S.A. to other countries. In the past, the United States suffered significant damage from terrorist attacks by other countries and was forced to deal with many casualties.
The U.S. government used these past tragedies to create ESTA to protect immigrants. Before travelling to the U.S., all foreign tourists must apply for ESTA.
For preschoolers and infants, you will need to apply for ESTA.
The standards for using ESTA in transit cases are the same. Regardless of age, everyone must apply for an ESTA Visa. You must apply for all members of your travel party travelling to the U.S. Even preschoolers and infants need ESTA. After you submit your ESTA application, it can take up to three days or 72 hours to receive your screening results. You should apply as soon as you plan to travel to the U.S.A.
If you don't have ESTA, you may not be permitted to enter the U.S. If you're travelling with a group or family, we recommend verifying flight numbers, destinations and airports.
ESTA Transit, transfer and stopover are different.
There are three main options for travel to the U.S.A. for transfer purposes: transit, transfer, and stopover (layover). While these terms are familiar to international travellers, not all can recognise the differences. These terms can be confusing, so knowing the difference and what you need to do is essential.


ESTA Transit can also be defined as a stop on the journey. This is a stop at an airport to refill fuel or food before the flight returns to its final destination.
International flights usually transit for between one and two hours. These cases require passengers to stay inside the plane or transfer to an airport transit area. During transit, the aircraft's interior must be cleaned. If you leave the aircraft, move all personal items from your feet to the overhead compartments. Keep your passport, and other valuables close, even if you're not on the plane.
Airport staff will distribute ESTA transit cards to passengers who are travelling. Although transit takes a few minutes to complete, you must keep your card safe.
Transfer
The transfer is the act or process of changing flight plans. This differs from transit because passengers can take the same aircraft to their final destination. Although "transit" may refer to the act of transferring flight in some instances, it can also be used in other cases.
Depending on the transit time or airport structure, you may need to move around the airport. Sometimes you may need a new boarding pass at the airport where your transfer takes place.
Before you depart, confirm with the airline whether there is any transfer or transit information.
A stopover is generally a 24-hour stay on the way to your destination. It is still used in the U.S., even though "stopover" and "layover" are British English.
A stopover could also be used to describe a longer or shorter stay. It is typically a 24-hour stay or longer.
If they are transiting the United States, do citizens of participating countries need an ESTA travel authorisation?
Yes. A traveller who intends to transit to the US to reach another country must obtain an ESTA Travel Authorisation. Under the heading "Address While In The United States", the words "In Transit" and the destination must be entered into the address field.
When is the best time to apply for the ESTA?
All travellers travelling to the US must obtain a travel authorisation under the VWP. This requirement has been in effect since January 12, 2009. This requirement was in effect from January 12, 2009. It can take several weeks to complete the visa application process.
What is the processing time for a ESTA Transit Visa Application?
After interviewing you, expect to wait up until a week to receive a reply regarding your visa status. The embassy/consulate-general reviews the submitted documents to ensure they are in order. Information regarding whether you have been granted a U.S. visa is not available. Transit Visa information is not available until you get the response. Please wait until the Embassy/Consulate notifies you. For those with criminal records or who have been absent indefinitely (illegal stay), you should expect to take longer for a reply. Send Embassy/Consulate general any additional documents as quickly as possible for a swift response.
All Situations require ESTA, regardless of whether they are Transit, Transfer, or Stopover.
Transistors from the U.S. to a third country must apply for and receive ESTA US. You must apply for ESTA in the following cases: transit, transfer, or stopover (layover).
Every traveller who plans to visit the U.S. must submit an ESTA application. All children and adults must complete an ESTA application, regardless of gender, age, occupation or nationality. This is necessary for both the safety of travellers and U.S. security.
You can change your flight if you have a short time for transit or transfer. Long flights will require you to spend a lot of time in the air. This increases the likelihood of transit and transfers to your destination. For your health and your time, plan a relaxing trip.