Accessible Travel to the US from Switzerland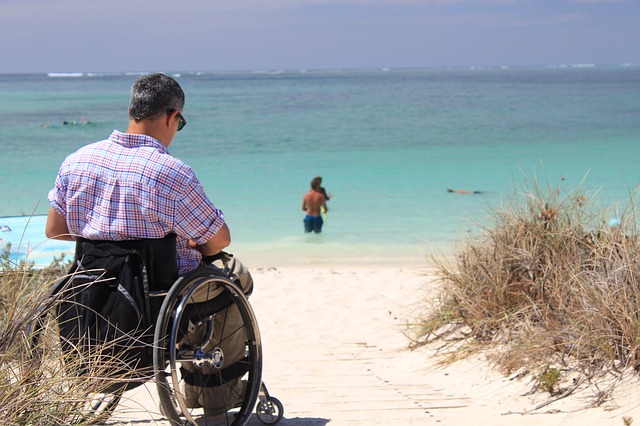 Whether you have limited mobility or not, your vacation to and from the United States should be trouble-free and comfortable.
Fortunately, Swiss Air has specially trained people and mechanisms in place to ensure that everything runs properly from departure to landing.
While you may need to make some preparations prior to your trip, once you get at the airport, you will be able to forget about your anxieties and concentrate on enjoying the experience.
Continue reading to learn everything you need to know about accessible travel with Swiss Air so you can plan your trip to the United States with confidence.
Remember that as a Swiss citizen you are able to receive authorization for entering the US without a traditional visa. Rather, you should apply for an ESTA visa waiver if your stay will be less than 90 days.
Making Plans for Accessible Travel
We advise that you check with your doctor to ensure that you are safe and fit to travel before purchasing your tickets. You need to ask them if there are any preparations that you should do before your trip.
To receive the greatest treatment and support from airport workers, book your flights at least two days before your departure so that you may notify the service center and they can arrange for travel.
They request that you notify the airline crew if you will be traveling with a service dog, even though they permit to travel in the cabin for free.
You must provide any essential papers for your service animal in order for them to enter the nation without restriction.
Swiss Air may demand a medical certificate, commonly known as SAF/MEDIF, depending on your level of disability.
These are normally only necessary in extreme cases, the specifics of which can be read here.
If you travel frequently or have a chronic or stable ailment, you may be given a Frequent Travelers Medical Card (FREMEC) to avoid having to fill out a SAF/MEDIF form each time you fly.
Assistance at the Airport
Swiss Air can supply free wheelchairs and an escort vehicle to help you navigate the airports in both Switzerland and the United States.
We recommend that you come at the check-in desk no later than 90 minutes before the last check-in time. Staff can assist you with check-in, security, and departures.
Airport Assistance gives Travelers with disabilities priority boarding to ensure their safety and comfort on board before the rest of the passengers.
On flights from and to the United States, onboard wheelchairs are provided.
These are particular chairs that allow you to easily go up and down the aisles.
If you require an onboard wheelchair, you must make arrangements ahead of time.
On-board employees can also help you with stowing bags in overhead compartments, getting to and from the restroom, and unpacking and identifying things on your food tray.
The ACAA Act
Please keep in mind that the Air Carrier Access Act (ACAA) prohibits airlines from discriminating against disabled passengers, and the Department of Transportation is responsible for implementing the ACAA on all flights to, from, or within the United States.
More info on accessible travel is available here.