Immigration Rules for Swiss Visitors to the US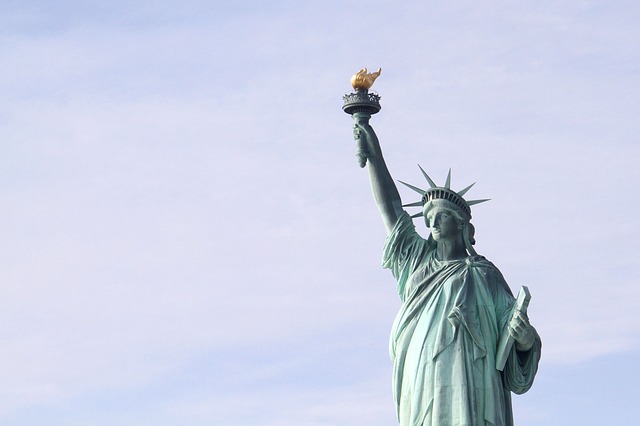 All visitors to the United States, independently traveling for business or pleasure, must obtain either a traditional visitor visa. In other cases an ESTA authorization as part of the Visa Waiver Program (VWP). This is true for Swiss citizens as well. Therefore, it is essential to understand your situation and immigration rules to correctly apply for a visa or an ESTA before departure.
Continue reading to learn more about the immigration rules for visitors from Switzerland to the United States. Specifically, you should ensure you complete all necessary steps before applying and entering the United States.
Do Swiss citizens need a visa to travel to the US?
As a Swiss citizen, depending on the length and purpose of your stay, you may be eligible to apply for an ESTA or a traditional visa. For most cases, such as a short vacation or a business meeting, you only need to apply for an ESTA visa waiver (LINK TO ESTA-SCHWEIZ VISA). The ESTA (Electronic System for Travel Authorization) system allows Swiss citizens to apply for entry into the US by filling out an online form and receiving a response within 24-72 hours.
The ESTA authorization will be linked to their passport and be visible to US border officials at the port of entry. Currently, citizens from over 38 countries, including Switzerland, are eligible to apply for ESTA.
Keep in mind that if you are a Swiss citizen looking to work or study in the United States, you should instead apply for a work visa or study visa, respectively. No need to get confused: you can check your eligibility for ESTA or other types of visas by consulting the US Customers and Border Protection website.
To obtain an ESTA, you must:
Be a citizen or eligible national of one of the 38 Visa Waiver Countries;
Not own any other type of visa for travel to the US;
Own a biometric passport;
Be planning a trip of 90 days or less to the US;
Be traveling to the US for business or pleasure.
How do I get an ESTA to the US as a Swiss citizen?
You can complete the entire ESTA visa application procedure online. You must apply for ESTA at least 72 hours before your departure to the US. Although authorities recommend applying weeks earlier. Once approved, your ESTA authorization will have a validity of 2 years, during which you may be able to enter the US multiple times for trips that must not overstay the 90-days limit. Remember that your ESTA is linked to your travel document or passport: if it expires, so does your authorization. In that case, you must reapply for ESTA.
Is there anything else I need to do before traveling to the United States?
You must submit your API (Advanced Passenger Information) at least 48 hours before your flight to the United States. All airlines are required to provide API details to US officials the day before departure, so if you have not done so, you may be denied entry to the country or even rejected from boarding the plane.
Other alternatives for Swiss visitors seeking to enter the United States include:
Global Entry for Citizens of Switzerland
Immigrant and Non-Immigrant Visas